Mensaje del Presidente
¡Se acerca el VIII Congreso NEUROLATINVET!
Tenemos una cita programada entre el 11 y el 26 de octubre de 2021. Por primera vez en un formato 100% virtual, con ponencias grabadas de grandes referencias mundiales y accesible a todos. El programa científico será muy completo y traerá muchas actualizaciones desde lo básico hasta lo avanzado en neurología de animales de compañía. El programa tiene un formato innovador y está lleno de contenido distribuido en un evento en línea de dos semanas.
Ven a intercambiar experiencias y ponte al día con nuestros reconocidos ponentes. La neurología es una de las especialidades de más rápido crecimiento en América Latina y ha ido ganando espacio y notoriedad entre las especialidades de la Medicina Veterinaria. Se presentarán contenidos de gran relevancia dentro de cinco subtemas: anatomo-fisiología y elavuación neurológica, apoyo diagnóstico, urgências neurológicas, neurología clínica y neurocirugía.
Únase a nosotros en este momento de intercambio de experiencias y aproveche también para ampliar su networking en un entorno virtual e innovador.
¡Nosotros esperamos por ti!
A Message from the President
The VIII NEUROLATINVET Congress is coming!
Save the date! Our online event is on 11-26 October, 2021. For the first time in a 100% virtual format, with pre-recorded lectures from the major world references and accessible to all. The scientific program will be very comprehensive and will bring you up to date with the latest in companion animal neurology. The program has an innovative format and is packed with content distributed in a two-week online event.
Come exchange experiences and catch up with our renowned speakers! Neurology is one of the fastest growing areas in Latin America and has gained notoriety among the specialties of Veterinary Medicine. Highly relevant content will be presented within five subtopics: anatomophysiology and neurological evaluation, diagnostic tools in neurology, neurological emergencies, clinical neurology and neurosurgery.
Join us at this time and exchange experiences and take the opportunity to expand your network in a virtual and innovative environment.
We are waiting for you!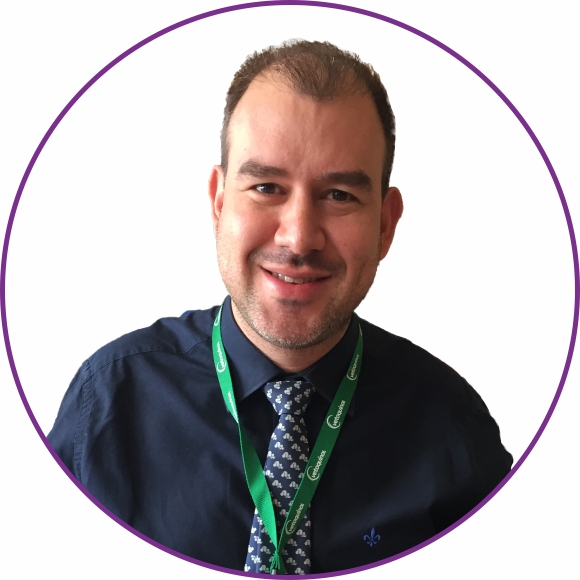 Fecha
De 11 al 26 de octubre de 2021. Los asistentes tendrán acceso ilimitado a todas las charlas durante 15 días.
Date
October 11-26, 2021. Attendees will have unlimited access to all lectures for 15 days.
Objetivo
El VIII Congreso NEUROLATINVET tiene como objetivo iniciar un proceso de renovación de esta asociación elevando el nivel de la neurología veterinaria como especialidad de forma homogénea, clara y objetiva a los médicos veterinários de los países de América Latina.
Objective
The VIII NEUROLATINVET Congress aims to initiate a process of renewal of this association by raising the level of veterinary neurology as a specialty in a homogeneous, clear and objective way to veterinary doctors in Latin American countries.
Público alvo
Estudiantes de grado y posgrado en medicina veterinaria, profesionales generalistas, neurólogos o de otras especialidades que quieran aprender más sobre el tema.
Target audience
Undergraduate and graduate students in veterinary medicine, general practitioners, neurologists or other specialties who want to learn more about the subject.
Formato
Charlas pré-grabadas de tópicos variados dentro de cinco importantes subareas de la neurologia veterinária: anatomofisiología y evaluación neurológica, herramientas diagnósticas en neurología, urgencias neurológicas, neurología clínica y neurocirugía. Las charlas estarán disponibles en inglés, español y portugués.
Format
Pre-recorded lectures on various topics within five important subareas of veterinary neurology: anatomophysiology and neurological evaluation, diagnostic tools in neurology, neurological emergencies, clinical neurology and neurosurgery. The lectures will be made available in english, spanish and portuguese.